WEBINAR ON DEMAND
a World of Hurt | 5 steps to a pain free life "WORDS, MOVES, FOODS"  by Annie O'Connor
This is a webinar of the World of Hurt series.
Description
This 4 hour live interactive webinar promotes information for self-assessment and treatment of acute, sub-acute and chronic pain. This webinar will utilize a Pain Mechanism Classification System to prescribe the necessary non-pharmacy steps to self-treatment for acute injury to non-traumatic, recurring and episodic persistent symptoms.  A common language for pain will be recommended for people with pain, their fitness and healthcare providers assuring full recovery from injuries and persistent symptoms. Patterning the key characteristics to the mechanisms of "Why we HURT?" can aid selection of the non-pharmacy interventions. The non-pharmacy treatments include Words (education of how the pain alarm system works); Moves (prescriptive exercise per each mechanism); and Foods (where diet fits into healing and recovery) can prevent the need for pharmacy, procedures and surgeries.
This class will have interaction with the attendees followed by Q&A at the end of the webinar.
Who should attend
People who have pain, Physical and Occupational Therapists, Chiropractors, Osteopathic, Naturopathic, Medical Doctors, Psychologists, Physical Therapist Assistants, Occupational Therapy Assistants, Athletic Trainers, Massage Therapists, Personal Trainers and any other practitioners who are involved in treating pain and suffering.
Objectives
Differentiate the mechanisms of why we hurt
Understand the education, exercise and diet for each mechanism
Fees
€ 139,-
Full time student
€ 80,-
Please contact us at hello@designed2move.com for a discount code and send us proof of university enrollment
CPD points
4 points accredited by the EAC (ECU)
Presented by
Annie O'Connor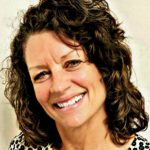 About the instructor
Annie O'Connor, MSPT, OCS, Cert. MDT is Founder and CEO of a World of Hurt, LLC a dedicated consulting, teaching, telehealth and research company for the application of Pain Mechanism Classification System into clinical practice. In addition, she is a Clinical Manager and Pain Mentor at the Shirley Ryan Ability Lab formerly known as the Rehabilitation Institute of Chicago.  Annie has co-authored 2019, Pain Mechanism Classification Chapter, Rehabilitation of The Spine: A Patient Center Approach 3e, Liebenson C (ed). Wolters Kluwer Philadelphia publisher. She has co-authored 2020 and 2017, Therapeutic Exercise Chapter, Orthopedic Knowledge Update Spine 6 & 5, American Academy for Orthopedic Surgeons publisher. This chapter specifically is dedicated to helping Medical Doctors understand pain mechanism classification and the importance in therapeutic exercise selection.  She has co-authored 2015 book "A World of Hurt: A Guide to Classifying Pain" and September 2016 Journal Article in JMMT "Validation of a pain mechanism classification system (PMCS) in physical therapy practice". Both publications offer a research supported "paradigm shift" in managing Musculoskeletal Pain promoting effective and efficient outcomes with significant cost savings.  She is an Orthopedic Clinical Specialist (OCS) of the American Physical Therapy Association and has a Certification in Mechanical Diagnosis and Therapy in the McKenzie Method (Cert. MDT). She teaches nationally and internationally the World of Hurt training courses, a six course training series designed for interdisciplinary application of the PMCS into clinical practice. She lectures nationally and internationally on musculoskeletal pain mechanism classification and intervention, neurodynamic evaluation and treatment, mechanical diagnosis and therapy of spine and extremities, kinetic chain evaluation, functional manual therapy and exercise prescription. She was instrumental in establishing the Pain Mechanism Classification System approach for musculoskeletal pain and neurological spasticity at the Shirley Ryan Ability Lab formerly known as the Rehabilitation Institute of Chicago. She is a member of American Physical Therapy Association in the orthopedic section and canine special interest group, the North American Spine Society (NASS) serving on the Exercise Committee, and McKenzie Institute. She continues to treat orthopedic, neurological patients, and canines with pain to achieve the best life possible through her Chicago based private practice and the Shirley Ryan Ability Lab.
See more courses by ANNIE O'CONNOR →
Course Curriculum
A World of Hurt
A World of Hurt – Annie O'Connor

04:00:00
Course Reviews
5 stars

2

4 stars

0

3 stars

0

2 stars

0

1 stars

0