IN-PERSON SEMINAR
The nervous system establishes programs that control human posture, movement and gait. This 'motor control' is largely established during the first critical years of life. Therefore, the "Prague School" emphasizes neurodevelopmental aspects of motor control in order to assess and restore dysfunction of the locomotor system and associated syndromes.

The "Prague School" of Rehabilitation and Manual Medicine was established by key neurologists/physiatrists, all of whom were giants in the 20th Century rehabilitation movement: Professors' Vaclav Vojta, Karel Lewit, Vladimir Janda, and Frantisek Vele.

Based upon the groundbreaking neurodevelopmental and rehabilitation principles described by these mentors, Pavel Kolar has organized the next generation of clinical protocols that are designed to restore and stabilize locomotor function. This new rehabilitation approach is called Dynamic Neuromuscular Stabilization (DNS). See video.
Course objectives
Improve understanding of the basic principles of developmental kinesiology with an emphasis on development during the first year of life

Identify and describe key milestones in human development

Introduce the three level of sensorimotor control in functional assessment and treatment

Demonstrate the relationship between development during the first year of life and pathology of the locomotor system in adulthood

Introduce new terminology pertinent to rehabilitation such as functional joint centration, punctum fixum, punctum mobile and the integrated stabilizing system of the spine

Define ideal postural stabilization from a developmental perspective: intra-abdominal pressure regulation, dual role of the diaphragm in stabilization and respiration, stabilization via co-contraction

Identify common stereotypes of faulty postural stabilization ("open scissors syndrome", forward drown posture, backward drown posture, "hour glass syndrome")

Explain and demonstrate biomechanics of undifferentiated, ipsilateral and contralateral postural-locomotion patterns; closed and opened kinematic chains, stepping forward and supporting function

Evaluate and correct poor respiratory patterns

Demonstrate the correlation between poor respiration patterns and functional pathology of the locomotor system

Assess the integrated stabilizing system of the spine both visually and utilizing dynamic functional tests

Integrate corrective exercises based on the DNS functional tests and developmental positions: exercise in undifferentiated static positions; position transfer during locomotor function; exercise progression using unstable surfaces; increased difficulty of the exercises utilizing resistance, dual tasking and other challenges

Clarify how DNS corrective exercises can integrate with other exercise strategies

Cover the basics of application of DNS concept in sport training

Provide basic clinical management explanation for clinicians to better integrate the DNS approach in their regular practice, including patient education

Optimally prepare students for the next level of training (Course "B")
Date and Hours
Fri July 9       09:00-17:00
Sat July 10    09:00-17:00
Sun July 11    08:30-14:00
Location
Designed 2 Move
Rondweg 15
5406 NK Uden
Netherlands
Fees
€ 599,-  early bird (before May 15)
€ 675,- regular
Full time student
Please contact us at hello@designed2move.com for a discount code and send us proof of university enrollment
CPD points
18 points accredited by the EAC (ECU) and SCN
Extra information
This is a physical in-person seminar. Please bring appropriate attire for the practical sessions.
Lunch will be provided
Download course program here
Prague School Fee
A € 80,- fee needs to be paid directly to the Prague School. You can do so here
Presented by
Zuzana Suzan, PT
About the instructor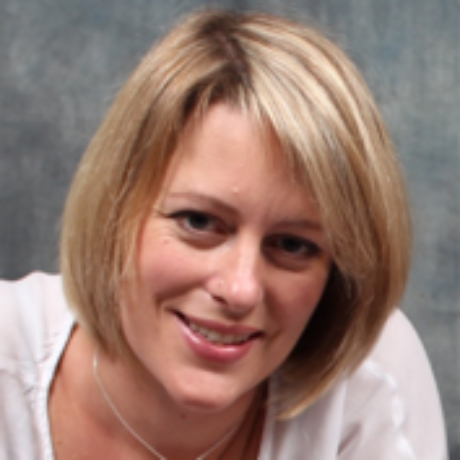 Zuzana is a physiotherapist at the Professor Kolar's private rehabilitation clinic: Centre of Movement Medicin Waltrovka, Prague, Czech Republic. She is a lecturer at Charles University, 2nd School of Medicine, where she teaches physical therapy to the students of the physiotherapy undergraduate program as well as to medical students. Zuzana received her Master's Degree in Physiotherapy in 2003, Palacky University, Olomouc, Czech Republic. In 2006, she completed a course in Reflex Locomotion according to Vojta, focusing on the treatment of adult patients. From 2003 to 2011, Zuzana worked as a full-time member of the rehabilitation staff at the Rehabilitation clinic, University Hospital Motol in Prague. She has extensive experience in functional assessment and the treatment of patients with neurological, musculoskeletal and orthopaedic diagnoses.  She is also experienced with paediatric cases.  She has worked with both the inpatient and outpatient departments at the Motol rehabilitation clinic, as well the Spinal Unit and Pain Management Centre. Since 2013, Zuzana has been working at  Professor Kolar's private rehabilitation clinic; "Centre of Movement Medicine". In her private praxis she focus on developing better movement strategies  and treatment for Equestrians, being competitive rider herself. Zuzana works closely under the mentorship of Professor Pavel Kolar, and is an expert in the Dynamic Neuromuscular Stabilization (DNS) approach. She has been teaching DNS since 2005, and has taught in the Czech Republic, Slovakia and numerous other European countries, as well as Asia and North and South America
See more courses by ZUZANA SUSAN →
Course Reviews
5 stars

0

4 stars

0

3 stars

0

2 stars

0

1 stars

0
No Reviews found for this course.